Bakery Pellets
Do you mix your pig feed on-farm? Bakery Pellets is an appetising, starch-rich product for pigs, made from bakery products including biscuits, pastries, dough, bread, flour and chocolate. It also contains a percentage of more customary raw materials and barley as a carrier.
We produce Bakery Pellets using the unique Food-for-Feed® procedure. High-grade by-products from the foodstuff industry – in this case, bakeries – are processed to create appetising, easily digestible Food-for-Feed ® raw materials.
Five advantages of Bakery Pellets
Consistent quality;
Appetising flavour ensures a high feed intake;
High feed conversion rate thanks to fine starch particles;
Low phosphorus content;
Minimal health risks as enterobacteria are destroyed by the pelleting process and mycotoxins are below the detection limit.
Feed recommendations:
pigs: 5 – 40 %
Shelf life:
Three months
We supply:
pelleted (suitable for storage in silos)
bulk or
loose bulk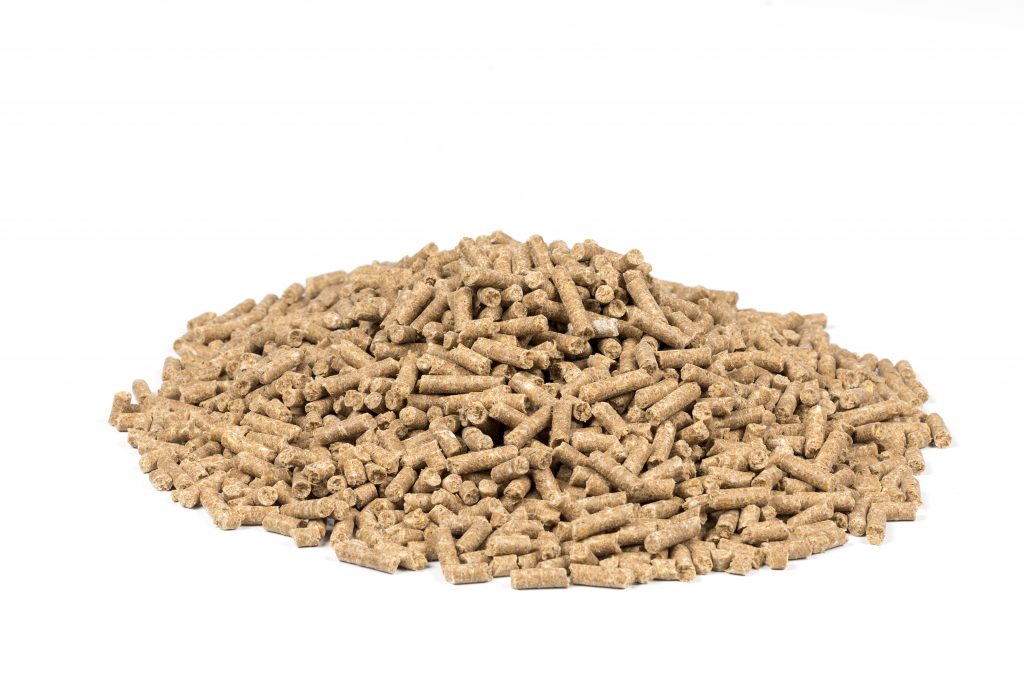 Nutritional values (average content in grams per kg dry matter)
Nutritional values
Average content in grams per kg dry matter
Average content in grams per kg dry matter
Dry matter
90%
Calcium
1.7
Dig. Lys. (pig)
3.1
Crude protein
119
Phosphorus
3.1
Dig. Meth. (pig)
1.7
Crude fat
96
P v
0.7
Dig. Meth.+ Cyst (pig)
3.7
Crude fibre
32
Potassium
4.8
Dig. Trypt. (pig)
1.2
Crude ash
43
Chloride
3.6
Dig. Threo. (pig)
2.7
Starch
468
Sodium
2.6
Dig. Isol. (pig)
3.4
Sugar
120
Magnesium
0.9
Dig. Leu. (pig)
6.9
Linoleic acid
20.3
Inorganic sulphur
0.1
Dig. Val. (pig)
4.6
Linolenic acid C18:3
2.3
Deb (Na+K-Cl)
122 meq
Dig. Hist. (pig)
2.3
Lauric acid C12:0
6.3
Fatty acids C4-C10
2.2