About Nijsen
Nijsen is a family business in Veulen, near Venray. With more than 100 colleagues, we have been working on a more sustainable food production every day for more than 30 years. Nijsen turns residual flows from the food industry into food again via its own short chains: Food for Feed for Food. Every year, Nijsen brings more than 100,000 tons of food back into the food cycle as high-quality and easily usable pig or Kipster chicken feed.
For example, Nijsen, together with the pig farmer, Kipster and the food industry, contributes to circular agriculture and more sustainable pig and poultry farming. The ultimate goal is a sustainable and tasty piece of meat or egg.
Nijsen relieves:
Nijsen has everything under its own management; from collecting the residual flows to the production of standardized end products: Food for Feed for Food
This means Nijsen knows what happens to your residual flows throughout the chain. Nijsen has the chain under control.
This also allows Nijsen to return data about your residual flows and what happened to them.
Nijsen has all the necessary, comprehensive certifications
Hygiene is paramount. That is why Nijsen can process both one-way and multi-way packages. Nijsen has its own washing facilities.
Nijsen is flexible:
Nijsen has its own logistics organization:
Own planning
Own drivers
Own trucks
Own bins, containers, walking floors and installations
Advantages:
Respond quickly and immediately, even in case of calamities
Available 24/7
Hygiene and product quality take precedence over full loads
Nijsen can transport and process almost all types of packages; from bins to containers, from pallets to big bags; single or multi-way.
Besides Renewi, you only have Nijsen at the loading dock
Our production organization can offer a very wide range of products and with a great diversity of product properties. Processing; dry / wet, bread & dough, packed / unpackaged; hard soft; perishable / perishable ..
Nijsen is sustainable:
Nijsen ensures that products return to the food chain as animal food
Greater value than incineration, composting or fermentation
Lowering of;
- Carbon Footprint
- Less land use for animal feed
- Less deforestation
Nijsen is innovative:
Nijsen is the first company in the world with a globally recognized LCA for animal feed (s).
Nijsen has built up an extensive network of stakeholders (governments, NGOs, knowledge institutions) on themes of food waste, sustainability, recycling, etc.
Nijsen contributes to making the most sustainable pork and chicken egg (Kipster) in the world.
Nijsen continuously develops new circular concepts in new areas and new collaborations. Think of insects, bacteria, fermentation and also to consumer markets other than food.
Nijsen can value increasingly broader residual flows in a higher and / or more sustainable manner.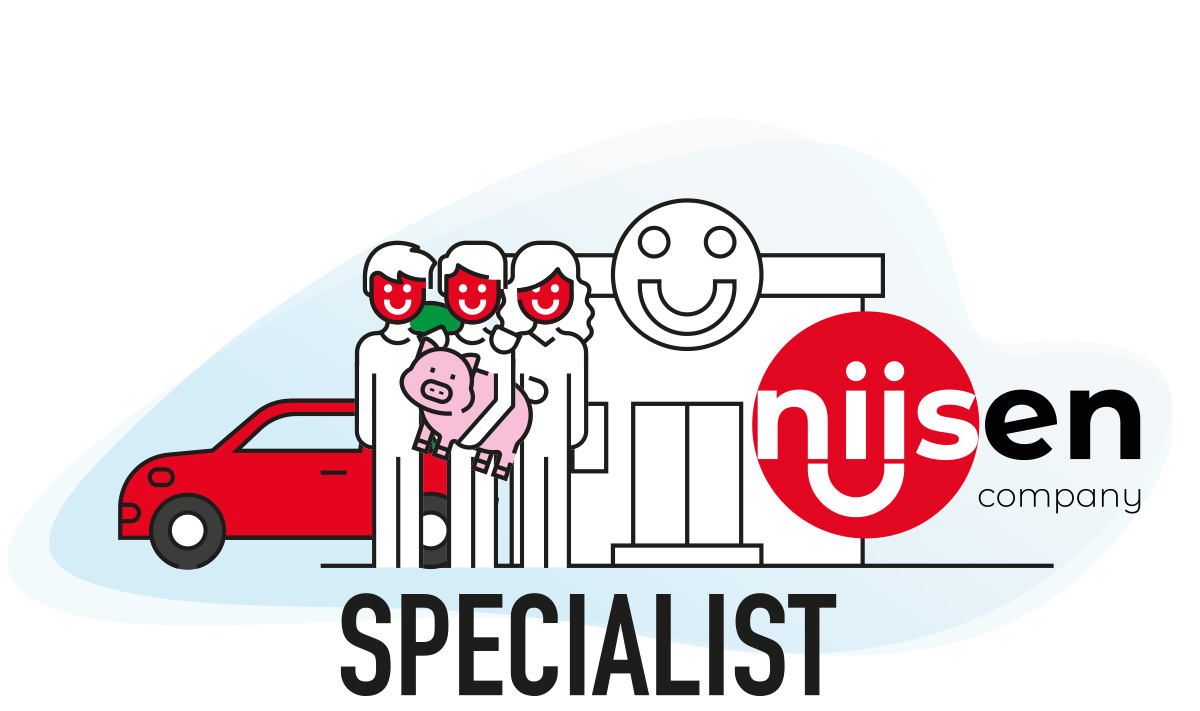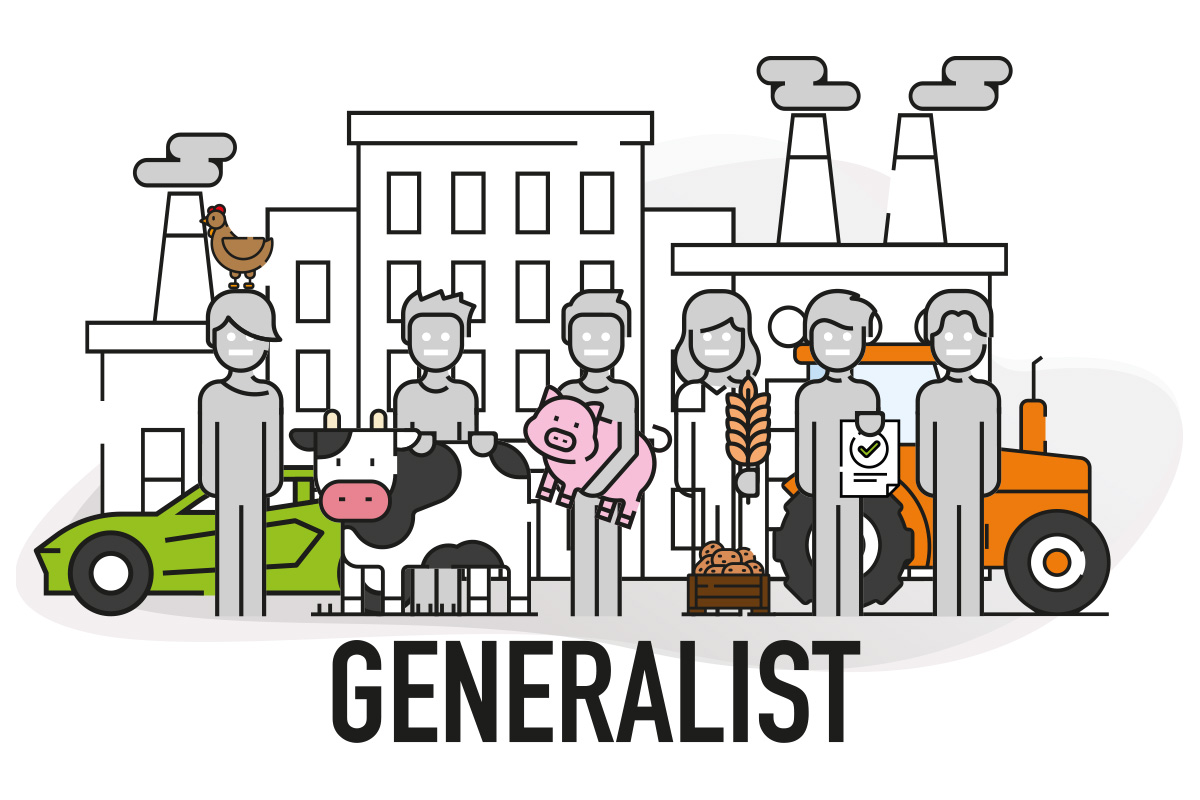 Sustainable, appetising feed;
higher profits for you, and sustainably produced, delicious eggs and meat for consumers.
Where it started ...
Our history goes back more than 160 years... To be precise; to 1854. In 1854 Peter Nijsen took on the tenancy of the combined wind and water mill in the village of Leeuwen in the municipality of Maasniel. This mill was powered by water and wind.